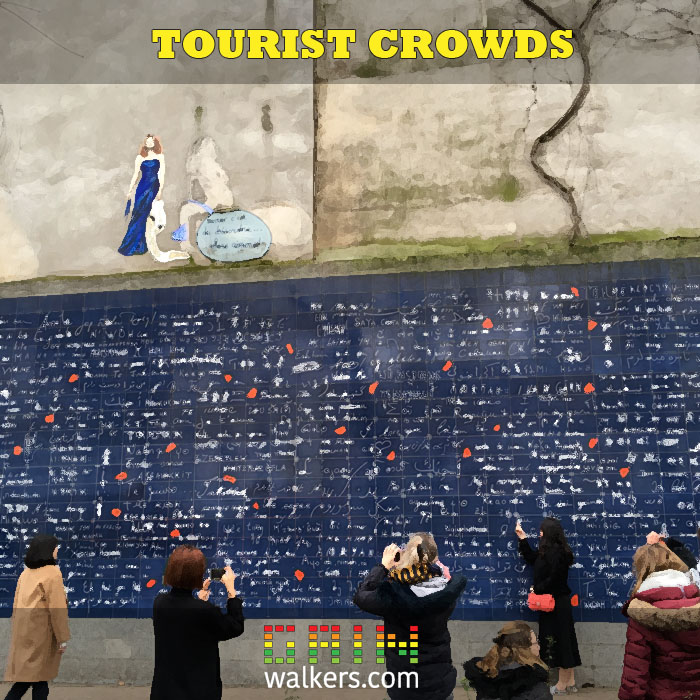 Tourist Crowds is a collection of 30 stereo recordings, specially designed for scenes set in tourist places and points where a mix of different languages is a must. Spanish, English, Chinese, Japanese, Dutch, French… you name it.
In order to avoid unobtrusively sounds, all files are stealth recordings. Therefore, equipment used consists of small handheld recorders (Sony D100 and Zoom H2n). A couple of Clippy stereo mics were also used, plugged into the D100.
Files come in 24 bit and 96 & 48 kHz, with embedded metadata.
Have a scene at an airport? Maybe a temple? A central station? I got you covered.
Some of the locations included in this library are:

The Grand Palace (Bangkok, Thailand)
Pantheon (Rome, Italy)
The Mosque (Cordoba, Spain)
Sacré-Cœur (Paris, France)
Jardin du Luxembourg (Paris, France)
Bruxelles-Central (Brussels, Belgium)
Les Rambles (Barcelona, Spain)
Plaza Mayor (Madrid, Spain)
Product details
Number of Files: 30 High Quality WAVS
Size Unpacked: 3.1 GB
Sample Rate: 96 kHz / 24 bit & 48 kHz / 24 bit
Total Duration: 100 minutes
Other Info: Embedded Soundminer and BWAV Metadata
License type: Single user, royalty-free. For a multi-user license, please contact us.
Keywords included:

Tourist, Tourism, Crowd, Walla, Ambience, Airport, Cathedral, Bar, Mosque, Church, City, Bangkok, Barcelona, Rome, Paris, Brussels, Thailand, Italy, Spain, France, Belgium, Spanish, English, Chinese, Thai, French, Dutch, German, Chat, Talk.