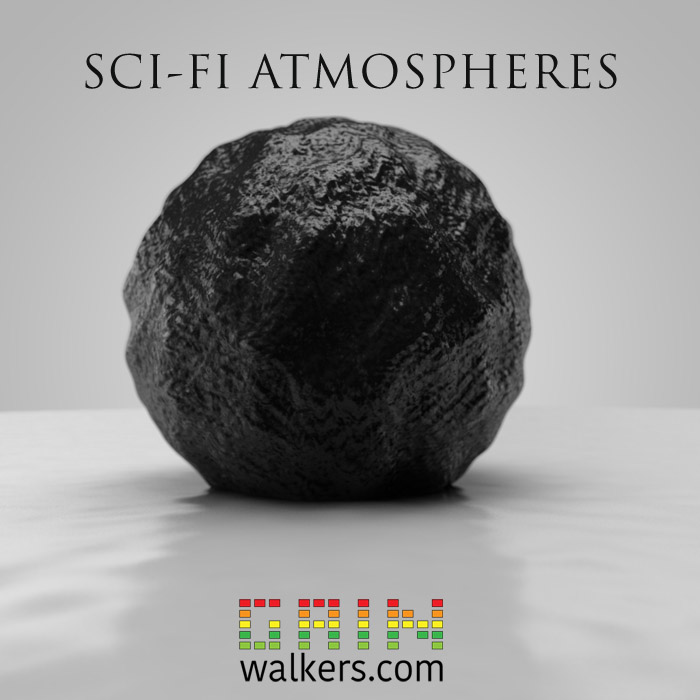 Sci-Fi Atmospheres is a collection of 60 stereo Sci-Fi atmospheres, all loop seamlessly, which can be used to represent alien worlds, drones ambiences, spacecrafts, futuristic engines, nuclear facilities, celestial spaces, generators, dark elements and from outer space. Mainly inspired by the Alien saga.
Each file has a duration of one minute with subtle changes over time. Ideal sounds to use as a layer in your sound design or for those project where music and sound design are pretty close.
Files have been designed on the basis of two different TVs buzzing, making a total of 32 buzz files, which have also been included in the collection. Calibrated to -24 LUFS. You can experiment with them to create more sounds, or use them as they come.
All files come in 96 kHz/24 bit, with a very descriptive metadata, based on what the sounds represent and which kind of feeling and mood they suggest to the listener.
Soundcloud preview includes all the designed sounds.
Artwork by Eber Fernández.
Product details
Number of Files: 92 High Quality WAVS
Size Unpacked: 3.39 GB
Sample Rate: 96 kHz / 24 bit
Total Duration: 92 minutes
Other Info: Embedded Soundminer and BWAV Metadata
License type: Single user, royalty-free. For a multi-user license, please contact us.
Keywords included:

Sci-Fi, Abandoned, Alarm, Alien, Buzz, Celestial, Dark, Desert, Drone, Eerie, Fan, Futuristic, Generator, Horror, Hum, Industrial, Isolation, Machinery, Nuclear, Ominous, Outer Space, Room Tone, Rumble, Spacecraft, Spaceship, Tense, World.