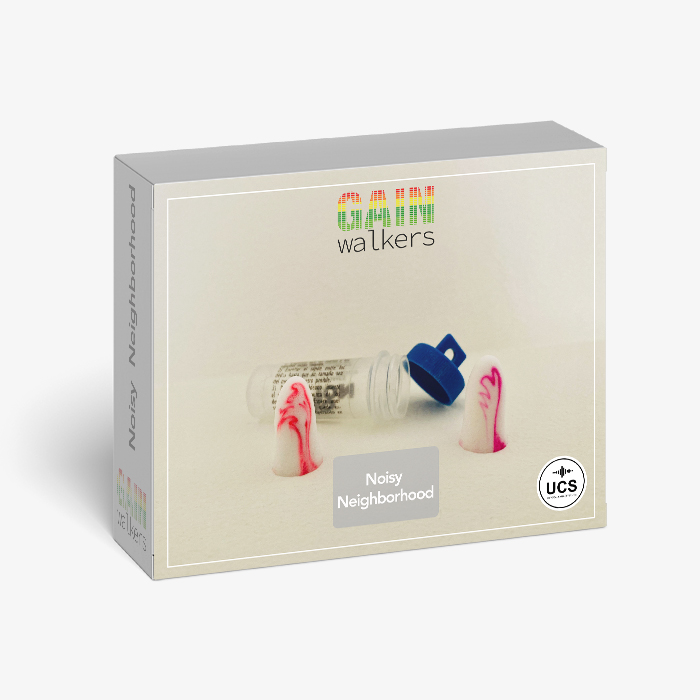 A Noisy Neighborhood is one of the major problems for human health. A dog barking, neighbors moving furniture when they should not or a baby crying during your sleeping are some of the most common issues that do not allow us to get a proper sleep or being more efficient working from home. This library tries to cover that.
Even though there is some sparse traffic, this library's intention is to cover all those undesirable noises present in a residential area. These recordingds will help you set the mood of the scene.
You will find lots of small constructions and DIY happening both outside in the street or coming from behind your wall.
Classical situations that will change your mood as soon as you hear them such as dogs barking either next door or from a backyard, a TV just too loud when it should be quiet, upstairs neighbors wearing high heels, a lawnmower running when is nap time, etc.
7 recordings are Ambisonics. The corresponding stereo downmix is also included.
Files come in 24 bit and 96 kHz with embedded Soundminer metadata.
UCS Compatible Metadata embedded. Fields included CatID, Category, Subcategory, FX Name, Filename, Description, BWDescription, Library, RecType, Microphone, Designer, Manufacturer, Keywords.
Product details
Number of Files: 55 High Quality WAVS
Size Unpacked: 8.8 GB
Sample Rate: 96 kHz / 24 bit
Total Duration: Approx. 255 minutes
Other Info: Embedded Soundminer and BWAV Metadata
License type: Single user, royalty-free. For a multi-user license, please contact us.
Keywords included:

Residential, Suburban, Construction, Neighbor, Neighborhood, City Life, Dog, Backyard, Terrace, Balcony, Garden, Street, Labourer, Household, Drilling, Hammering, Pounding, Lawnmower, Television, Noise Pollution, Mood, Grumpiness.